« Back
The Heritage Group Launches New Employee Benefits Website
August 19th, 2019
---
The Heritage Group, a nearly 100-year old family business with core companies in transportation infrastructure and materials, environmental and waste management services, and chemistry and specialty fuels, has launched their new employee benefits website with the help of SoSimple Interactive.
When The Heritage Group selected SoSimple to create its benefits website, they needed one centralized site where employees could be directed, and then nine sub-site portals for individual companies within The Heritage Group umbrella. The sub-site portals would require usernames and passwords to enter, and each would contain benefit information specific to the individual company. It would be a very robust site but would need to appear simple and seamless for employees.
The resulting Heritage Group "Total Rewards & Benefits" website is an engaging new way for their employees to find everything they need to know regarding benefits, open enrollment, wellness initiatives and exclusive employee discounts. It also includes a Benefits & Resources library, company policies, links to benefit providers, career opportunities, and information on The Heritage Group's community giveback initiatives.
For mobile compatibility, the new benefits website features a responsive, mobile-optimized design. This allows the site to automatically reformat content to be displayed optimally across all viewing platforms - desktop, tablet or smart phone. The new website also utilizes SoSimple's Content Management System, allowing The Heritage Group to easily self-manage content across all sites at once, or manage content for each sub-site individually.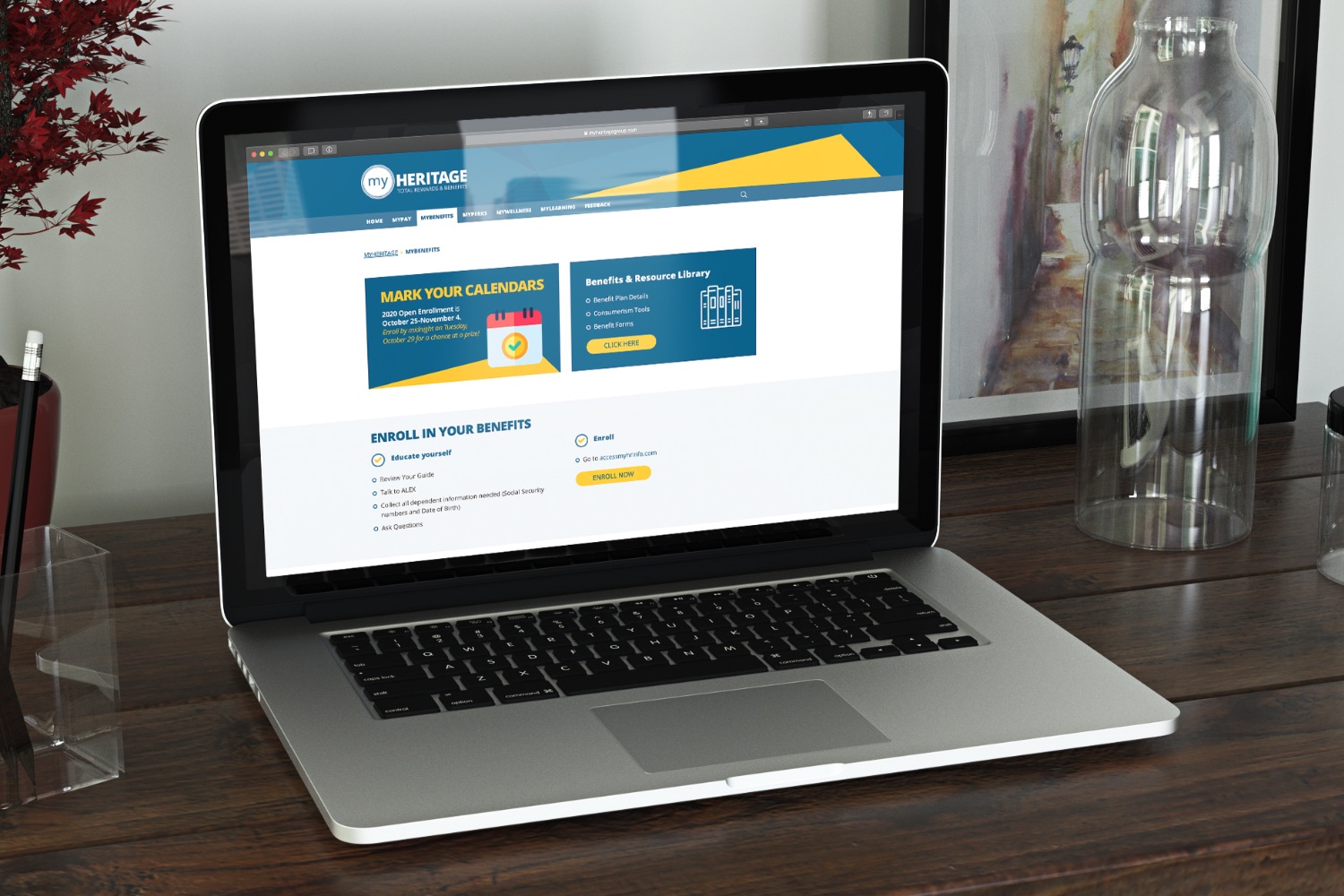 Recent Articles
There are no articles posted this month.
Archive