« Back
Jewett Construction Launches New Website
December 6th, 2019
---
Jewett Construction Co., a full-service construction company with offices in New Hampshire and Maine, recently launched its newly redesigned website with the help of SoSimple Interactive.
Founded in 1972, Jewett Construction Company offers a full range of construction, design-builder, general contractor, and construction management services to projects all across New England. Dedicated to delivering projects on time and on budget, Jewett selected SoSimple Interactive to create its new custom website due to our robust capabilities and our same approach to best-in-class client service from design through delivery and beyond.
Jewett Construction's new website features a sleek contemporary design with high impact photos and videos. Visitors to the site will instantly recognize the breadth of Jewett's services as well as its industry expertise and dedication to safety and professionalism. The website features an "Our Work" Project Gallery that highlights projects by category, with detailed descriptions and photos of each. The website also includes a Careers page with current openings and online Application form, Contact form, location maps, team directory with bios, a news/blog, and Newsletter Subscription form. For Subcontractors interested in working with Jewett, they'll find an online Pre-Qualification Application.
For mobile visitors, the new website is built with a responsive, mobile-optimized design. This allows the site to automatically reformat content to be displayed optimally across all viewing platforms - desktop, tablet or smart phone. The new website also utilizes SoSimple's Content Management System, allowing Jewett Construction to easily self-manage its site, updating and expanding content to meet its needs.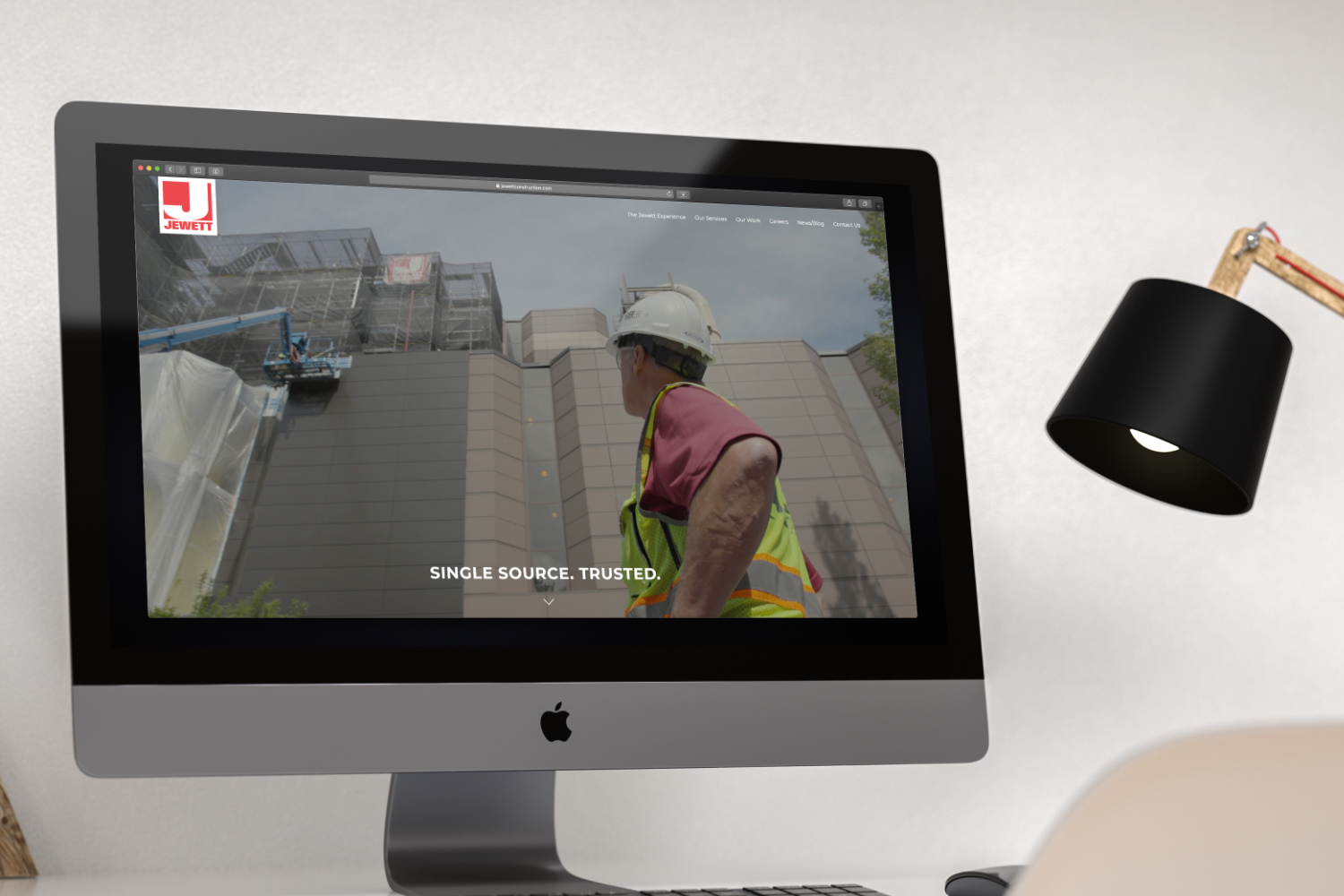 Recent Articles
There are no articles posted this month.
Archive