« Back
SoSimple Releases Online Payment Enhancements to Its Form Builder Tool
January 30th, 2020
---
SoSimple Interactive, developer of SoSimple CMS, is pleased to announce the release of several enhancements to its Form Builder tool. SoSimple CMS is an easy-to-use website management and communications platform that incorporates built-in SEO and analytics, marketing automation, bulk emails and text messaging, online forms, online payments, and much more all from one centralized system. The newly released enhancements were designed to provide additional payment functionality to the built-in form creator and greater convenience for SoSimple's clients who collect payments online.
The first of the new features allows clients to design payment forms that include a user-selectable option for collecting one time payments or recurring payments on a monthly, quarterly, or annual basis. This enables easy setup of multiple payments, providing convenient time savings for both SoSimple's clients and their customers.
An additional enhancement is the ability to designate a "USD" field type in the Form Builder as a "Price Adjustment" field. This allows users to type in a value, which in turn gets added to the grand total. For example, an "Additional Donation Amount" field could easily be added to the form to encourage further gifting.
Also new to the Form Builder tool is the ability to assign the form's payment-specific fields to the built-in Community Manager fields as well. This feature enables payment data to be automatically imported from the form into the contact manager, eliminating duplication of work while adding additional usability of the database.
SoSimple Interactive continues to develop new robust functionality that its customers need, and these enhancements directly reflect suggestions from customers. The enhanced Form Builder features are now active and ready for clients to use within SoSimple CMS.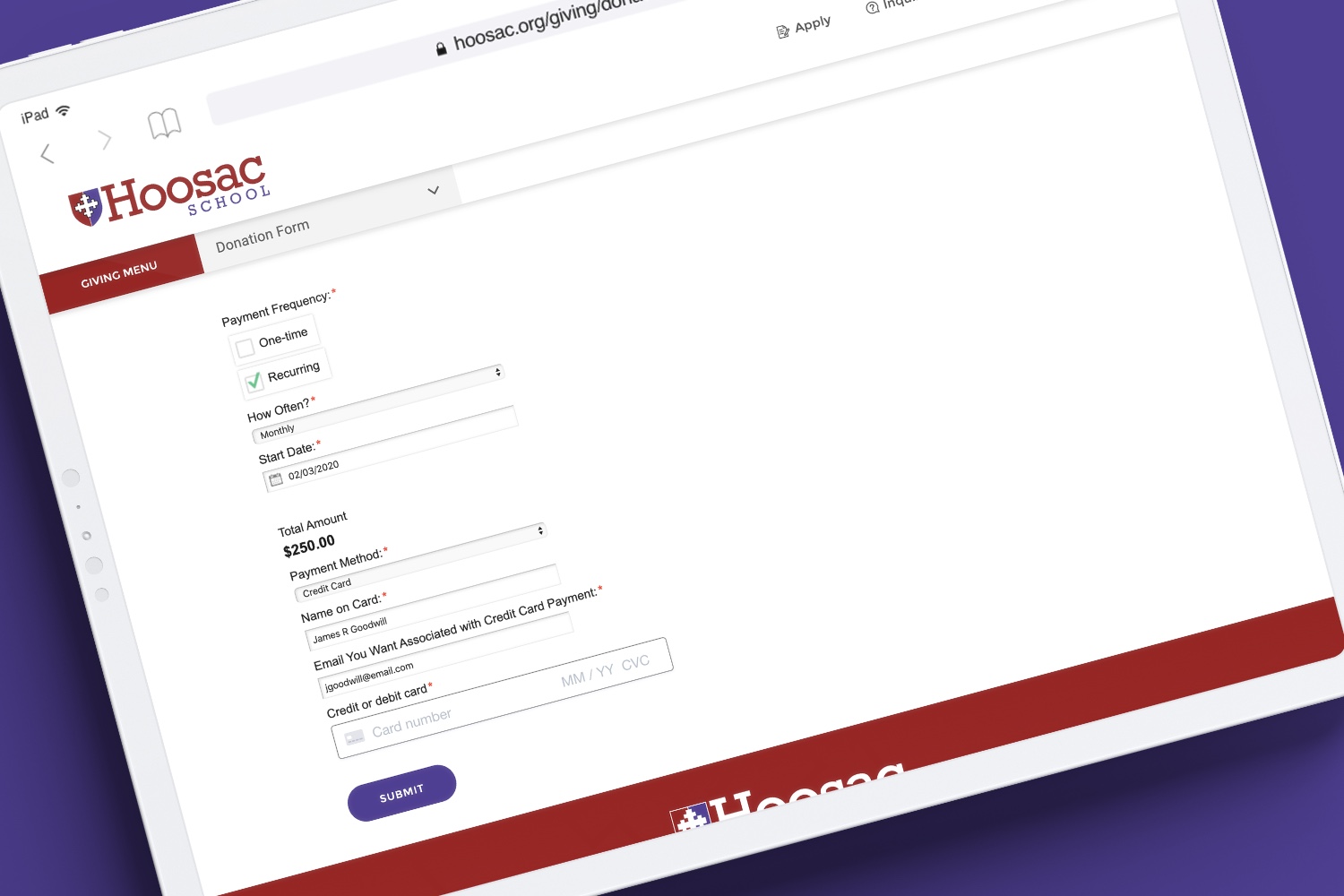 Recent Articles
There are no articles posted this month.
Archive