« Back
O,R&L Construction Launches New Website
September 10th, 2018
---
O,R&L Construction, a division of O,R&L Integrated Real Estate Services, has launched their new website with the help of SoSimple Interactive.
The new website features an open, airy, and clean view of the Construction branch of O,R&L – a stark contrast from the main O,R&L website. A "Fully Integrated Services" box is also featured at the bottom of every page, giving users easy access to the other branches of O,R&L all from one convenient location.
O,R&L Construction offers a wide range of services, aided by a robust portfolio of experience. The Services section of the site integrates specific projects from O,R&L Construction's portfolio that directly relate to the individual service, seamlessly connecting the Service and Expertise sections together. This makes it easy for site users to find the information they need.
The client can easily change out and update related projects and images with SoSimple's new and improved content editor. With drag and drop functionality, the client can change thepage content to their own needs with ease and efficiency. The Services section also features a customized grid layout, which is easily managed using SoSimple's Link Image Grid page type.
O,R&L Construction's Experience section features a customized filterable grid page, created and managed using SoSimple's Portfolio Builder page type. This allows for the content to filter on multiple levels, making it easy for site users to filter down information to find exactly what they want.
The new site also utilizes SoSimple's Blog, Job Board, and Form Builder page types. These various page types allow the client to keep their content organized and easy to manage on the back end, while still presenting that content in a user-friendly front-end format.
The new website includes responsive, mobile-optimized design allowing the site to automatically reformat to ensure that content is always displayed in an optimal manner across all viewing platforms - desktop, tablet or mobile.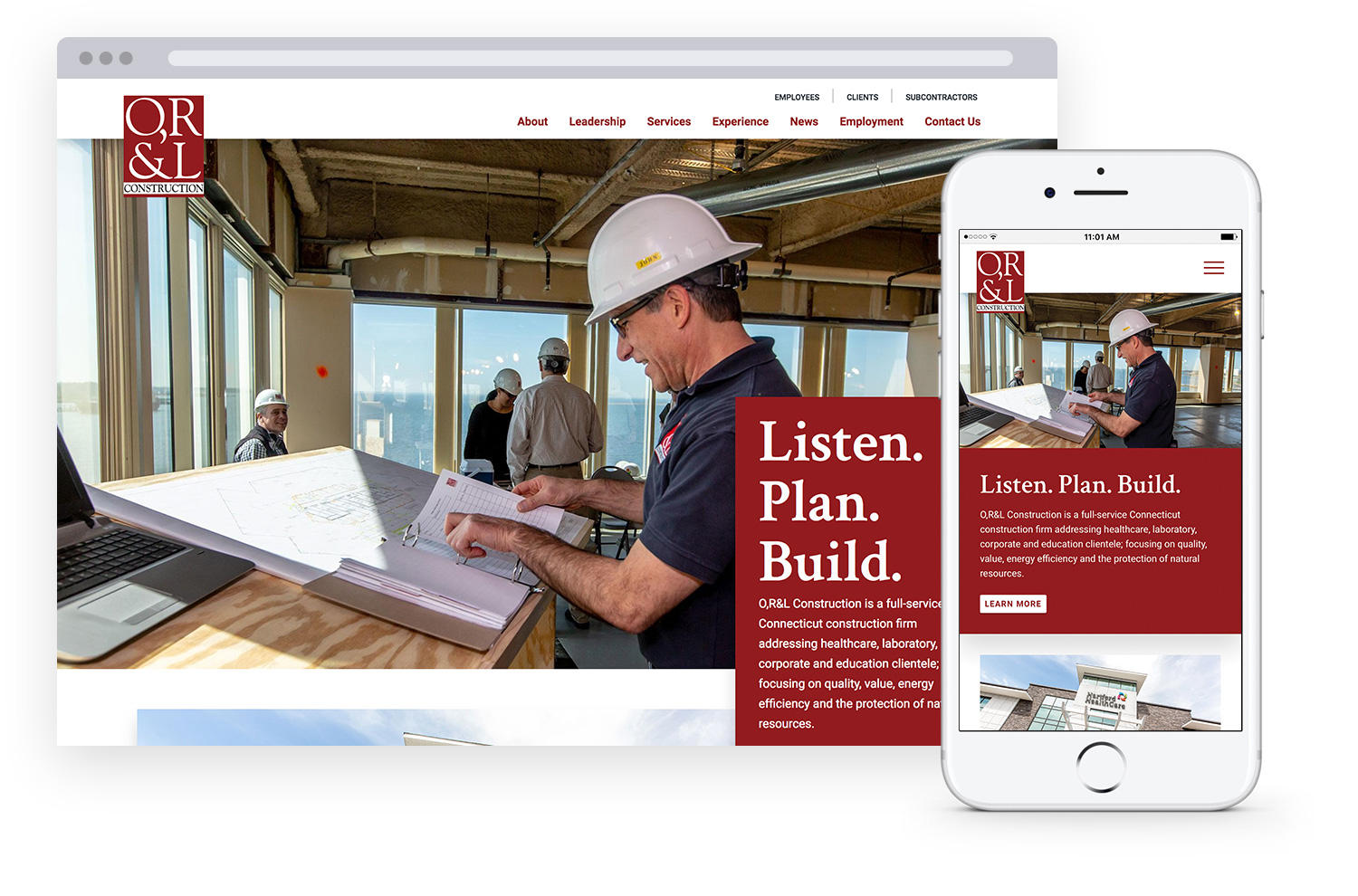 Recent Articles
There are no articles posted this month.