« Back
Solli Engineering Unveils New Website
December 7th, 2017
---
Solli Engineering, LLC., an engineering firm based in Monroe, CT, has launched their new website this week with the help of SoSimple Interactive.
The new website featured a robust portfolio section, utilizing SoSimple's Link Image Grid and Photo Gallery page types. The Portfolio and Services landing pages feature custom Responsive Page Templates as well.
The company's new site also utilizes SoSimple's Form Builder page type for job and internship applications. The site also uses the newly updated News page type, now with the ability to redirect article titles to external webpages (or other pages within your own site).
The new website includes responsive, mobile-optimized design allowing the site to automatically reformat to ensure that content is always displayed in an optimal manner across all viewing platforms - desktop, tablet or mobile.
Solli will soon be completing a 2-way login function for clients and employees using SoSimple's Community Manager.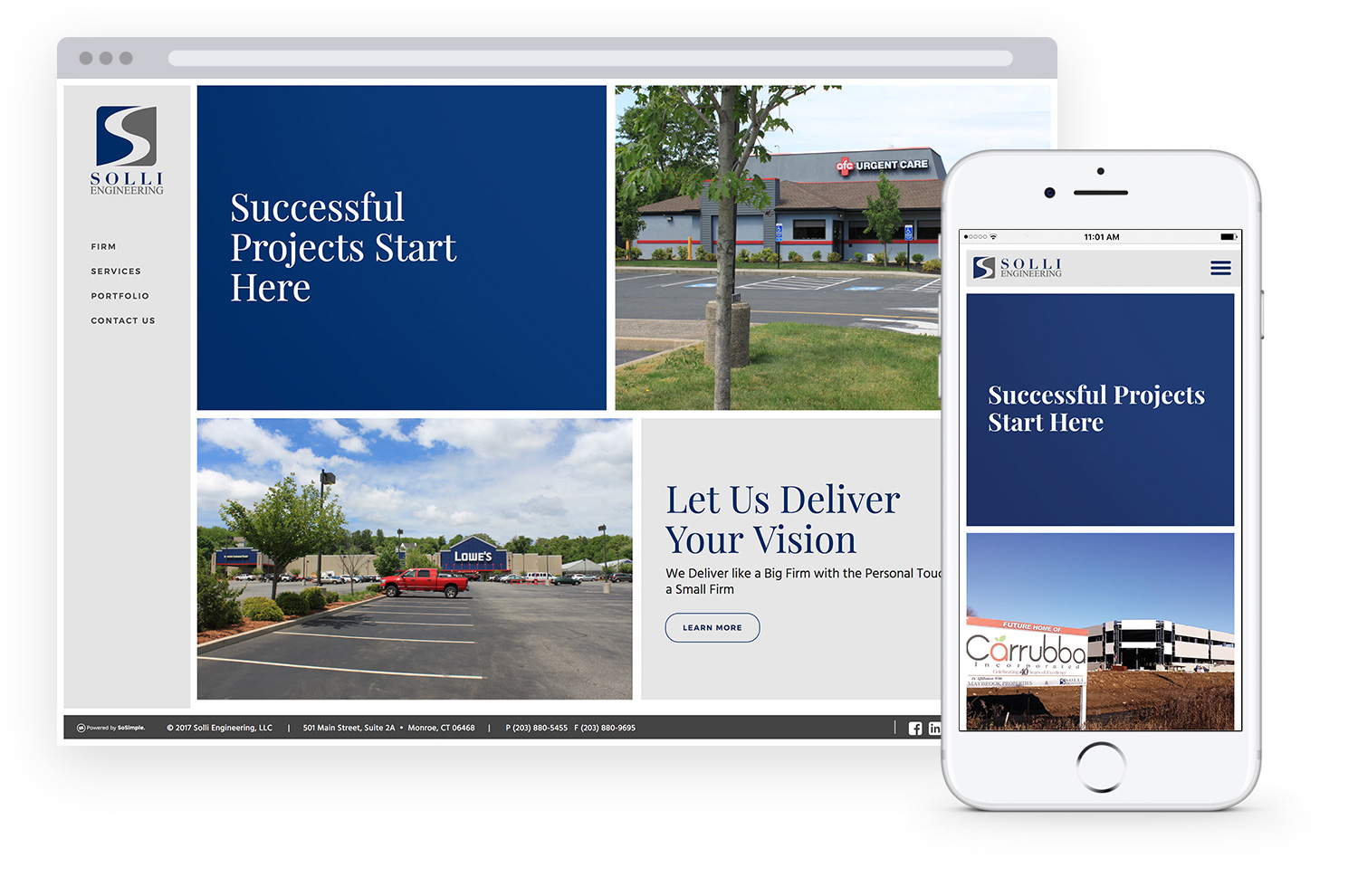 Recent Articles
There are no articles posted this month.
Archive