« Back
FIP Construction Launches New Website
December 20th, 2014
---
FIP Construction has earned the trust and confidence of their clients by providing the highest level of professional service to meet project challenges and to exceed performance expectations. Effective communication, creative solutions and core philosophy of living up to their commitments drive the skilled FIP project teams' performance in the delivery of complex and sophisticated facilities for the healthcare, industrial and commercial marketplaces.
Keeping with this belief, FIP wanted to update and enhance their website. The previous website was dated and not optimized for mobile viewing. It included a content management system but according to the client "these changes was difficult to make" which hindered their opportunity to showcase their work and update the site as new projects were completed.
FIP chose the SoSimple team partly due to their knowledge of the AEC industry, but mainly for their design aesthetic and the ease of use of SoSimple CMS. Once the website was built and launched, SoSimple CMS gave ultimate control to FIP to internally make changes, add pages, update work examples and use backend tools to create digital statement of qualifications, detailed subcontractor prequalification forms and password protected client information areas.
SoSimple is the name of the CMS for a reason. It is so simple to use. It eliminates most additional development costs and can be managed with no coding or technical skills required. SoSimple offers clients a training session and supplements these with support videos that will guide any authorized user through any changes.
The new site for FIP includes large scale images of their work mixed with informative copy. The site hosts portfolios of previous projects and current projects. Both provide some specs matched with images in a slideshow. The new site shows FIP's dedication and attention to detail.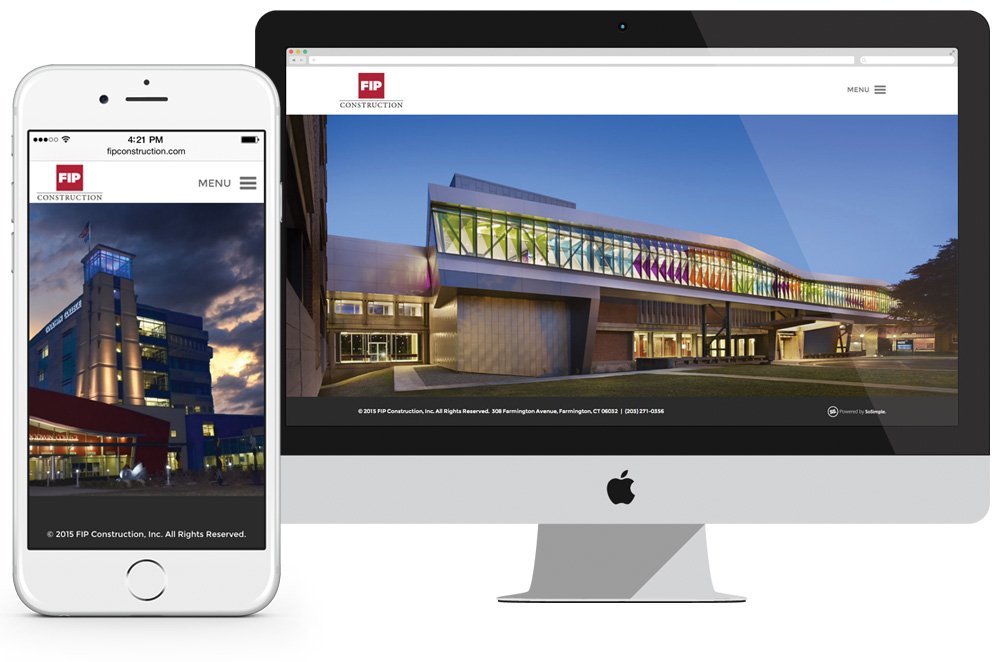 Recent Articles
There are no articles posted this month.
Archive