« Back
PROCON Launches New Website
December 10th, 2018
---
PROCON, an architectural and construction management firm based in New Hampshire, has launched their new website with the help of SoSimple Interactive.
From a full-size rotating image banner on the homepage, to multiple static images and rotating galleries throughout the site, Professional imagery is at the forefront of PROCON's new site, featured prominently on every page.
Mosaic image grids, created using SoSimple's Link Image Grid page type, display PROCON' vast portfolio projects in a fresh and unique way. These grid pages are automatically responsive, meaning each image can re-size itself depending on its placement on the page, making these pages very easy to maintain and update.
These mosaic grid pages are also equipped with custom coding to automatically open any YouTube or Vimeo video links in a modal pop-up window, allowing the client to manage all of their link images and videos in one place. This seamless video integration carries on into multiple pages of the website, allowing videos to be embedded directly into webpages. These features make it easy for users to watch videos instantly, without ever taking traffic away from the PROCON website.
Custom page templates were developed for certain sections of the website, including the Job Openings and Glassdoor reviews, allowing the client to easily and effectively update these sections without sacrificing looks or usability of custom functions.
Multiple pages on the new website are created as "scrolling" content pages, providing users with all necessary content on one easy to navigate page. This page setup also makes it easy for the client to manage all of the section content in one place. Users can scroll at their leisure or use the sub-navigation anchor links to find exactly the information they are looking for.
The new website features customized Form Builder pages, creating a unique look and feel to PROCON's Subcontractor and Contact page forms. The Contact page uses Content Box integration within SoSimple's Content Page type, allowing the client to adjust additional contact information to the form page without disrupting the custom form styles.
PROCON's new site also utilizes SoSimple's Simple Password Protection within their Client VDC section, allowing PROCON clients to sign in with a customized password to view progress on their projects. These unique passwords allow privacy for PROCON clients, keeping their project information safe from the eyes of the general public.
The new website includes responsive, mobile-optimized design allowing the site to automatically reformat to ensure that content is always displayed in an optimal manner across all viewing platforms - desktop, tablet or mobile.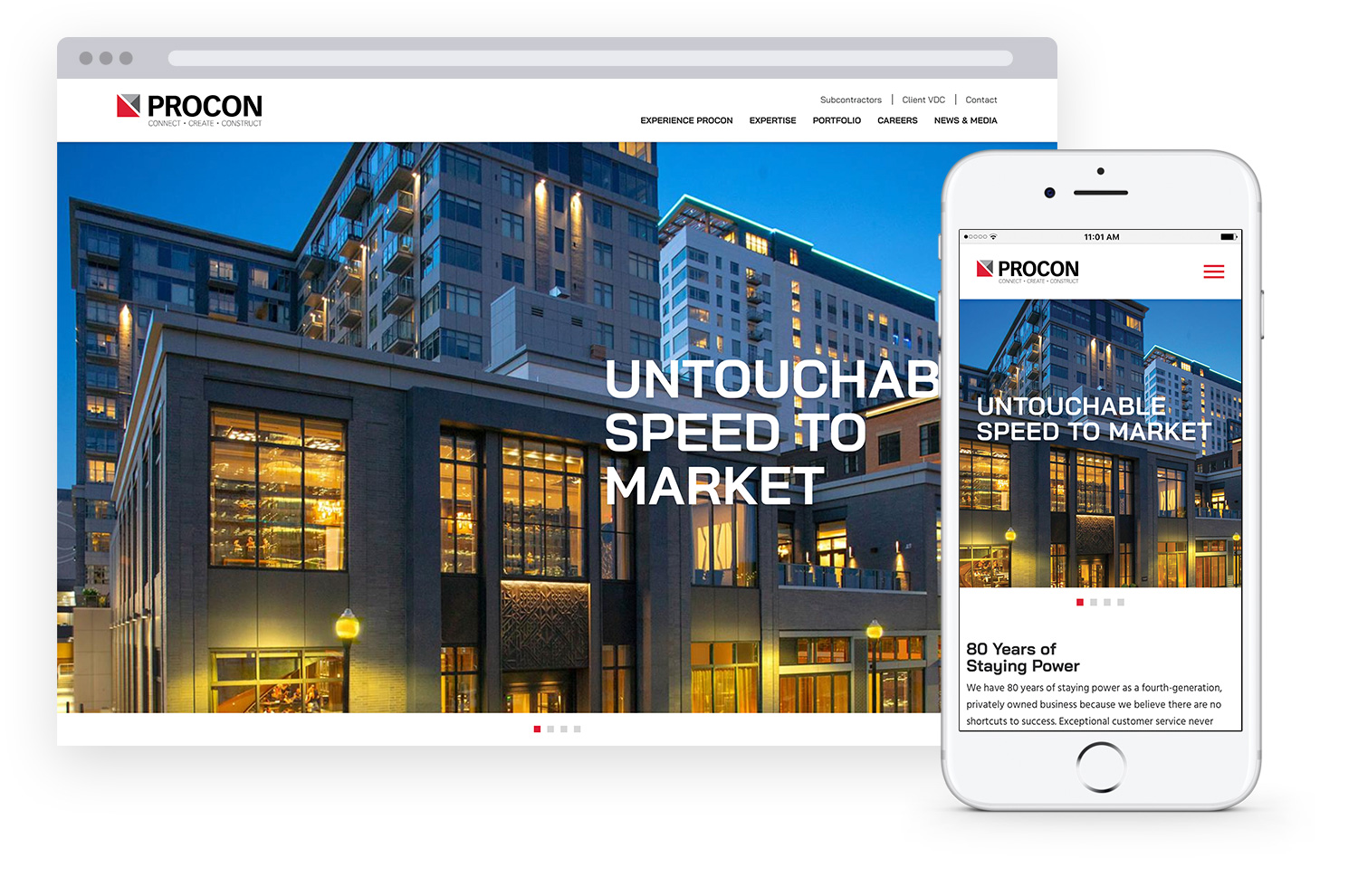 Recent Articles
There are no articles posted this month.