« Back
Manson Construction Company Launches New Website
January 22nd, 2019
---
Manson Construction Co., a marine construction and dredging company based in Seattle, WA, has launched their new website with the help of SoSimple Interactive.
The new Manson website was custom designed and developed to showcase the company's unique line of work in the Marine Construction and Dredging industry. The homepage features full-screen images of Manson's worksites, providing an attractive visual representation of their work.
The redesigned homepage also features expandable and collapsible image galleries, triggered by clicking on any one of the 4 showcased service icons. The galleries are easily maintained and edited using SoSimple's Image Slideshow layout box feature.
Manson's new site features a robust "What We Do" section, showcasing the company's 5 main services. This service section is made up of customized content pages, as well as SoSimple's Link Image Grid page type. The grid pages feature customized filters, which utilize picture icons to differentiate between the different filtering options.
The new site also features a number of mosaic image galleries. These galleries can be easily added and maintained using the Image Slideshow layout box function within any content page type throughout the site.
The new website includes responsive, mobile-optimized design allowing the site to automatically reformat to ensure that content is always displayed in an optimal manner across all viewing platforms - desktop, tablet or mobile.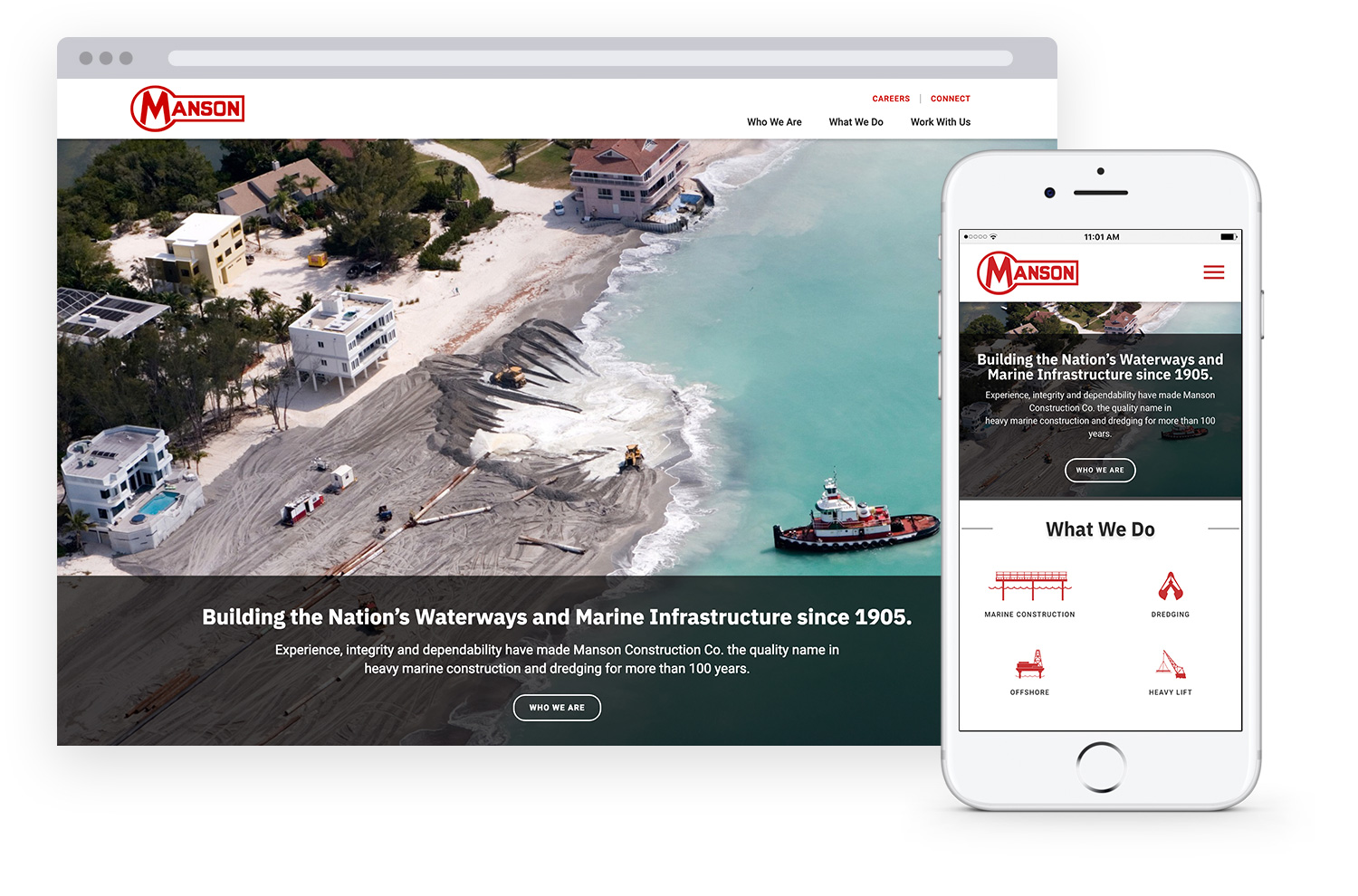 Recent Articles
There are no articles posted this month.
Archive