« Back
Goliath Tech of Connecticut Launches New Website
August 1st, 2018
---
Goliath Tech of Connecticut, located in East Hartford, CT, has launched its new website with the help of SoSimple Interactive.
Goliath Tech is a manufacturer and installer of helical pile foundation systems used in the construction industry. The system provides an innovative and environmentally friendly alternative to concrete foundation anchors. When Goliath Tech of Connecticut selected SoSimple Interactive to design their new website, they tasked our team with creating a site that would clearly demonstrate the uses and benefits of their systems.
The new website visually tells the story of how Goliath Tech piles can be used in a vast array of construction applications, and the advantages of their products in each. Project site photos along with 3D-rendered illustrations demonstrate the many uses and the various pile system options. Engineering schematics of various applications, Technical Specifications and CSI Specifications are also downloadable from the website. An online Estimate Request form allows customers to easily request a quote, while also capturing leads for sales follow-up.
To accommodate mobile users, the new website features a responsive, mobile-optimized design. This allows site content to be automatically reformatted and optimally displayed across all viewing platforms – desktop, tablet or smart phone. The website also uses SoSimple's Content Management System, allowing Goliath Tech of Connecticut to easily self-manage and scale their website.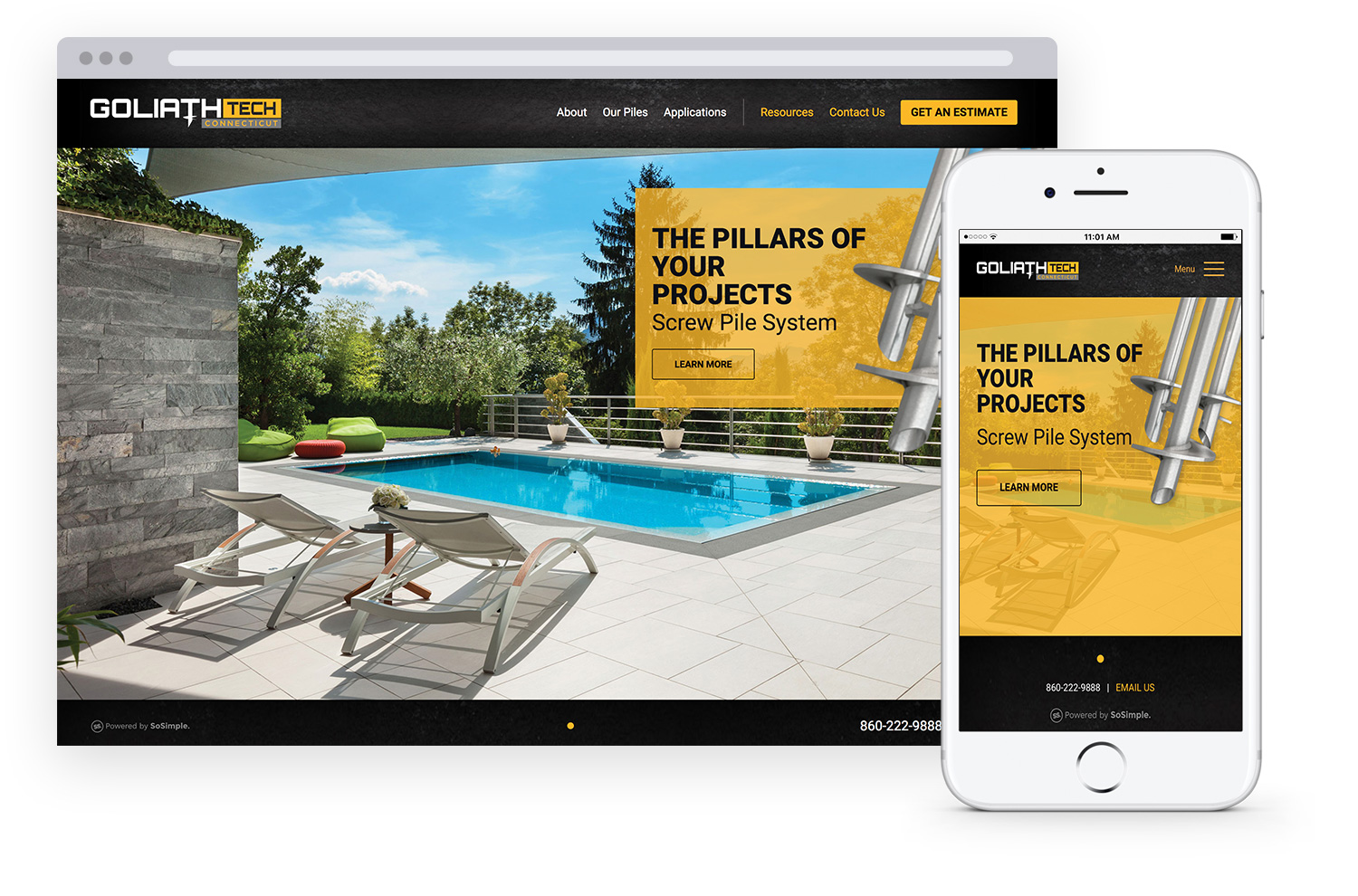 Recent Articles
There are no articles posted this month.
Archive