« Back
Con-Test Analytical Laboratory Launches Redesigned Website
September 26th, 2017
---
Massachusetts-based Con-Test Analytical Laboratories has launched their newly redesigned website with the help of SoSimple Interactive.
The new site features SoSimple's Interactive Map page type to lay out all of the lab's currently held certification information, as well as basic information for states in which they do not hold a certification. A page containing all certifications in list form is also accessible via button links at the top and bottom of the page.
Con-Test's new site also makes great use of the Form Builder and Resources page types, with nearly half of the entire site built with these page types. The site also features a robust Method Library section containing 15+ built-in tables of information, made expandable and collapsible using toggle content links.
The Location Map page also features a custom-coded dropdown menu function, allowing users to easily find directions to any of the lab's 6 different locations.
The new website includes responsive, mobile-optimized design allowing the site to automatically reformat to ensure that content is always displayed in an optimal manner across all viewing platforms - desktop, tablet or mobile.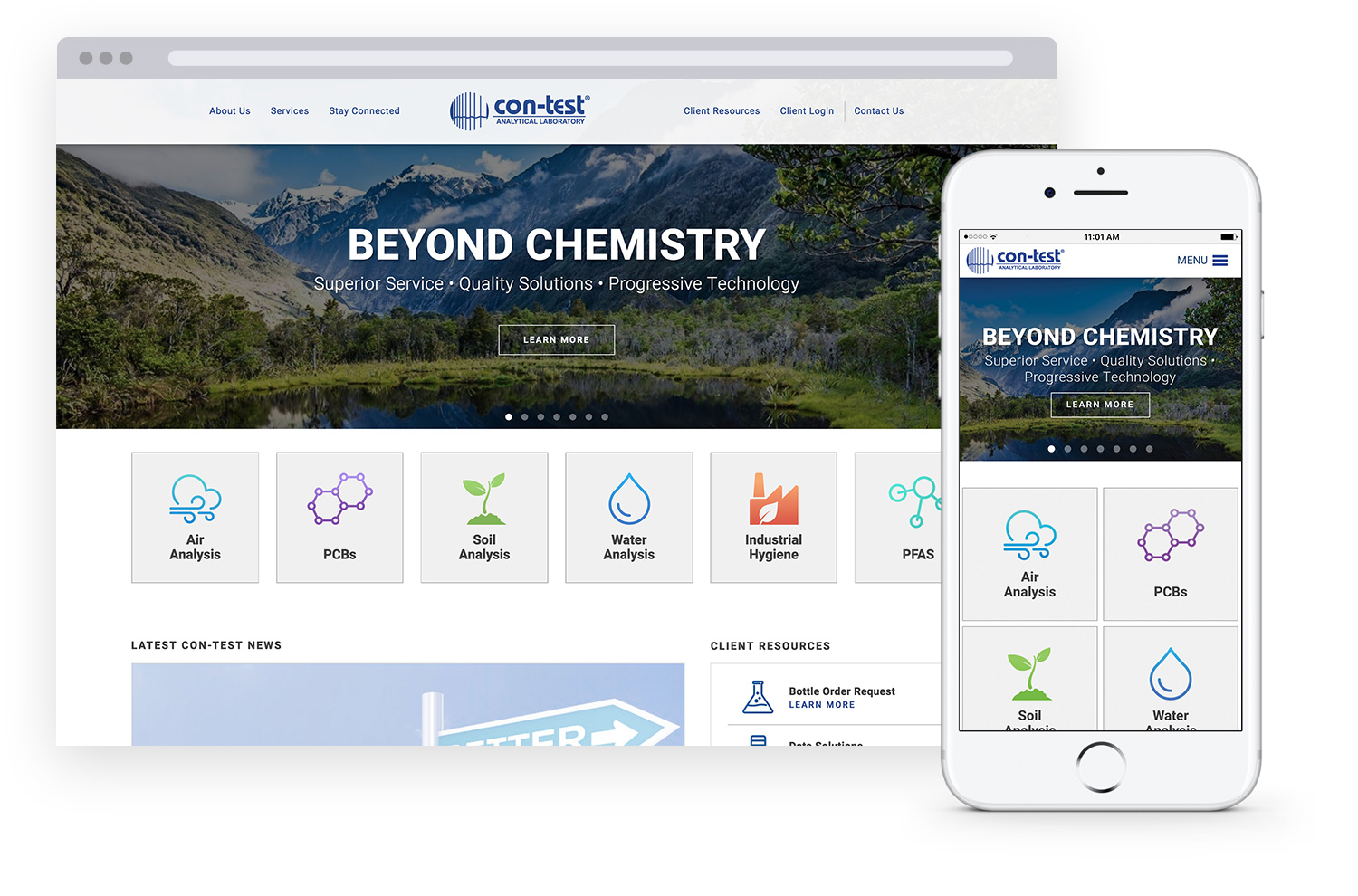 Recent Articles
There are no articles posted this month.
Archive