« Back
Jasko Development Launches Redesigned Website
August 30th, 2017
---
New Jersey-based real estate company Jasko Development has recently launched their newly redesigned website with the help of SoSimple Interactive.
The new website features many of Jasko's recently completed and currently available properties within the Link Image Grid "Portfolio" section. The Portfolio includes a multi-level filtering system, allowing users to narrow the list down to exactly the type of property they're looking for. Users can also find this filtering system within the footer of every page, making it easy to pre-filter the available properties before even entering the Portfolio page.
Each available property within the Portfolio section contains a photo gallery paired with a robust list of information, including specialized tables detailing the property type, rental rate, building size, and units available. Each property also includes an integrated Google Maps location, as well as a convenient inquiry form for users to express their interest in a certain property quickly and easily.
Jasko's new site also utilizes SoSimple's News page type for their News & Media page, as well as the Form Builder page type with directions activated for their Contact Us page, making it easy for users to contact any member of the company as well as view directions to their New Britain, CT office location.
The new website includes responsive, mobile-optimized design allowing the site to automatically reformat to ensure that content is always displayed in an optimal manner across all viewing platforms - desktop, tablet or mobile.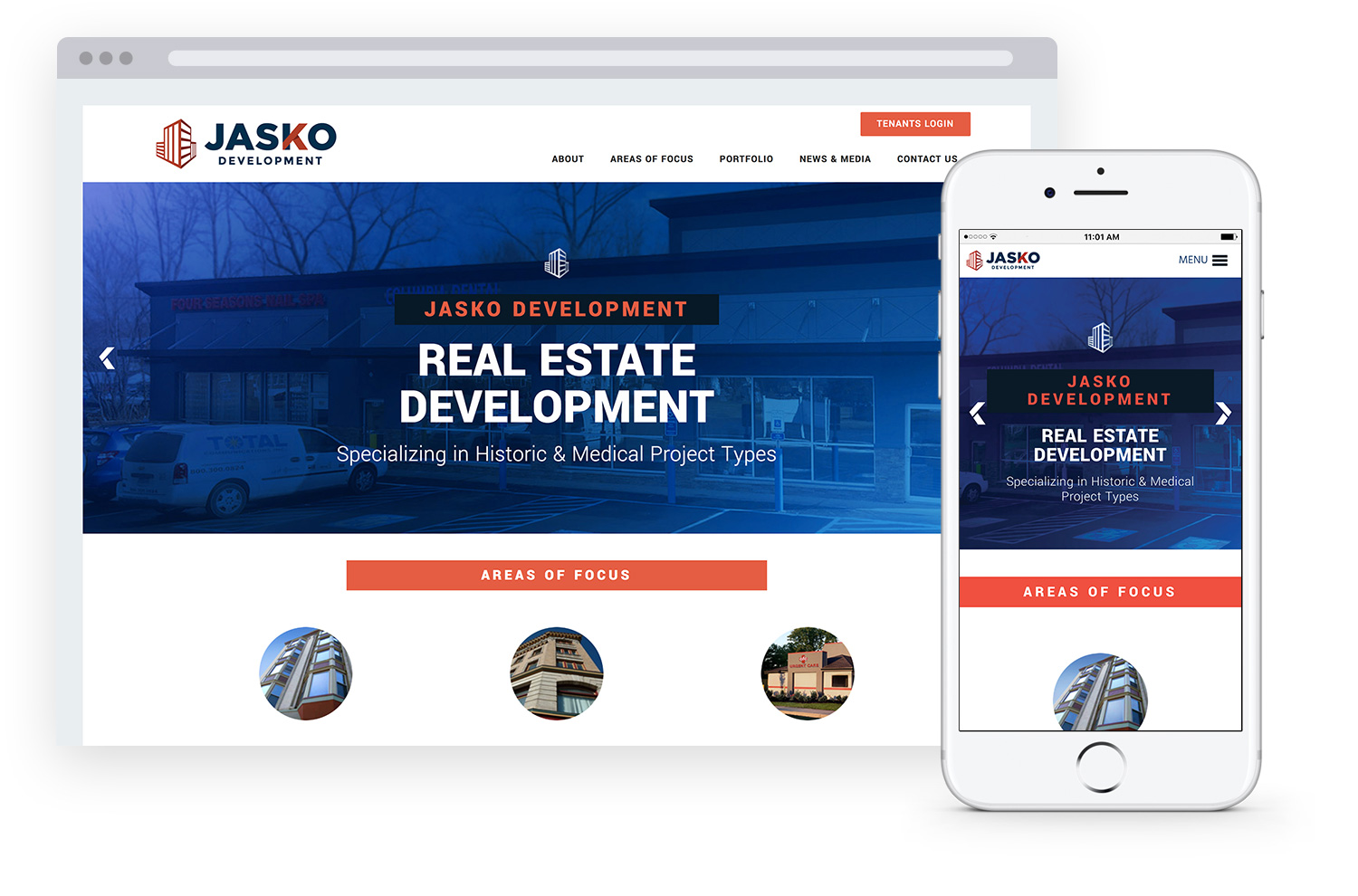 Recent Articles
There are no articles posted this month.
Archive